Posted by Joe in Other Stuff on 13:15, Mar 23, 2009 | No Comments
In our 5th episode of the Unwound show, we're going to cover our thoughts about Street Fighter IV and the Street Fighter universe. However I came across this today and felt it's worth sharing to get everyone pumped up about the upcoming show.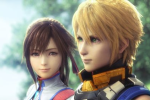 Posted by Joe in Previews on 15:00, Mar 18, 2009 | No Comments
In the future, there was a nuclear war and as a result mankind developed the power of warp space travel. Using this power they were able to visit distant galaxies they call "Star Oceans". Who will survive in a world of… STAR OCEANS!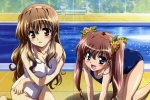 Posted by Jesse in Reviews on 10:30, Mar 05, 2009 | No Comments
Let's begin right off the bat. Nogizaka Haruka no Himitsu is one of the most disappointing series in the last decade, perhaps of all time. I can see various reasons why Mike decided on the anime (alongside ToLOVEru) for our first episode of the season. Let's run by the various reasons this series became a […]
Posted by Joe in Raves on 14:00, Mar 03, 2009 | No Comments
So with the last few weeks cluttered with releases like Street Fighter IV, Star Ocean: The Last Hope, Halo Wars, and Killzone 2, who knew that the one game I would end up buying would be this one.