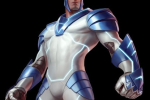 Posted by Michael in Rants on 09:20, Aug 27, 2009 | 1 Comment
Cryptic Studios, the developers of the upcoming superhero-based MMORPG, Champions Online, announced yesterday that all of the discounted Lifetime Subscriptions and 6-month Subscriptions were sold out and they would not be permitting any further purchases.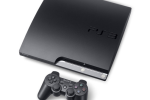 Posted by Unwound Crew in Real News on 14:40, Aug 18, 2009 | 1 Comment
After much speculation that Sony would be launching a slimmer version of their Playstation 3, they finally dropped the bomb at Gamescom earlier today. The Playstation 3 Slim is now confirmed and even more is set to launch the first week of September. It will have the same features and functionality of the current generation Playstation 3 and will come packaged with a 120GB HD. It's 36% smaller and lighter.
Posted by Unwound Crew in Reviews on 11:30, Aug 17, 2009 | No Comments
"Don't cross the streams." "There is no Dana, there is only Zuul" "Are you a god?" "We're ready to believe you!" If these quotes mean nothing to you, then you can probably skip over the rest of this review as there is a bit of basic Ghostbusters knowledge you'll need to fully understand this. In what can be described as pure fan service, Ghostbusters: The Video Game does everything it can to give you what is basically the third Ghostbusters movie. From the entire principal cast returning to do voice work, to Dan Akroyd and Harold Ramis lending their help to the script, multiple references to the first and second Ghostbuster movies and even using many of the original film's music, you really feel the immersion into the Ghostbusters' universe.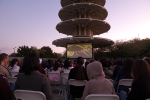 Posted by admin in New People on 07:30, Aug 15, 2009 | No Comments
If you live in the San Francisco Bay Area, for the longest time you may have heard about a building specifically to promote Japanese pop culture in San Francisco's Japantown. After nearly three years, New People, the new J-Pop and anime center that Viz Media invest their hard earned manga sales, will be open today at noon.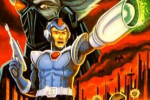 Posted by Unwound Crew in Real News on 10:30, Aug 13, 2009 | 1 Comment
If you've ever thought, "Boy, this game just isn't frustrating enough. There aren't enough cheap deaths and controller throwing moments for me.", then I have some good news for you! Capcom has just released new DLC that will make Megaman 9 harder. "Superhero Mode" is available for only 80 Microsoft points ($1) and perhaps a bit of your sanity too. This DLC will make it so you will encounter more enemies.