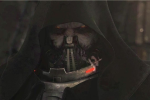 Posted by Joe in E3 Expo on 12:00, Jun 11, 2009 | 1 Comment
My final look at Best in Show evaluates the RPG's that were represented at E3. There is one thing you may immediately notice about the games in my list, none of them contain the words Final or Fantasy in them. While Final Fantasy XIII did look amazing and I myself am looking forward to it, I feel the RPG's below offer a fresh perspective on the RPG genre. Did your favorites make the list?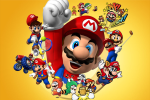 Posted by Joe in E3 Expo on 14:00, Jun 10, 2009 | 3 Comments
Just like a bad Star Wars prequel, I'm back again with Best in Show Part 2! Today I'm going to tackle sidescrollers. While there weren't an overabundance of sidescrollers at this year's E3, the ones that were shown prove that 2D is never truly dead. Which games measure up today? Let's find out!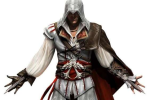 Posted by Joe in E3 Expo on 13:53, Jun 09, 2009 | 1 Comment
By now the craziness of E3 has died down like coming off of some crazy drug. E3 came back big this year with lots of great greats shown off from all sorts of publishers and developers. Inevitably, like most shows where companies are all trying to one up each other, certain games just generated bit more hype and excitement than others. I'm going to talk about what I think were some of the standout hits this year.