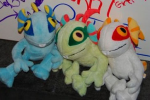 Posted by Unwound Crew in Other Stuff on 12:00, Sep 29, 2009 | No Comments
Blizzard continued their rich tradition of making things that all World of Warcraft players want at Blizzcon when they unveiled murloc plushies. These plushies are not based off the normal in-game ones that tend to aggro you from half-way across the screen, but rather on the cute murloc pet Murky that was given away at the first Blizzcon.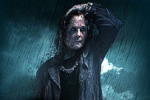 Posted by Unwound Crew in Real News on 11:00, Aug 11, 2009 | No Comments
Were you one of the lucky 20,000 people during the first 8 minutes of Blizzcon ticket sales? Well I hope that you're a big metal head as Blizzard announced who will be headlining at their sorta annual fan event. Ozzy Osbourne, the Prince of Darkness himself, is going to be closing out the show this year and wil prove that priests aren't the only people who can melt faces.