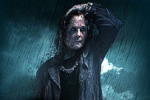 Posted by Joe in Real News on 11:00, Aug 11, 2009 | No Comments
Were you one of the lucky 20,000 people during the first 8 minutes of Blizzcon ticket sales? Well I hope that you're a big metal head as Blizzard announced who will be headlining at their sorta annual fan event. Ozzy Osbourne, the Prince of Darkness himself, is going to be closing out the show this year and wil prove that priests aren't the only people who can melt faces.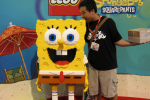 Posted by Joe in Comic-Con on 11:00, Aug 05, 2009 | 1 Comment
With a rich history spanning nearly 40 years, Comic-Con International has been attracting fans of all facets of pop culture. What was once a small convention that had an attendance of about 300 people in 1970, this year's Comic-Con had an attendance of over 125,000. What started as a gathering of comic and sci-fi fans in the basement of the still standing U.S. Grant Hotel, today Comic-Con has taken over the entire San Diego convention center. There are more than 450 different events that cover not just comics and sci-fi, but movies, television, gaming, and anime, Comic-Con truly has something to offer everyone.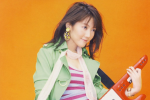 Posted by Captain Ahoge in Fanime on 21:45, Jun 04, 2009 | 1 Comment
I've been attending FanimeCon since 2004, which was the first year they were located in the San Jose Convention Center. Granted, I staffed two out of the six years I've attended though. Anyhow, after FanimeCon 2007 and 2008, I wasn't really sure if I wanted to return for 2009. Not to say that those years were not fun, but I didn't feel that there were many things that made my trip worth it…until now.