A few years ago, when the Unwound show was broadcasting live, we used to (second-handedly) report and discuss the latest anime news. These days, even though we don't have the opportunity to talk about the latest news on the air, we'd still like to talk about it. So starting today, every week we're writing a feature on the stuff we didn't write or report, but would like to talk about, to decipher and lambast. Here is this week's news we didn't report:
Obama's Biography, in Manga Form
Source: Anime News Network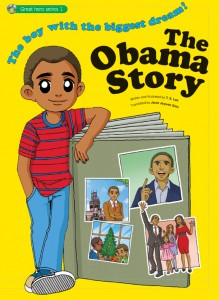 File this one under "cool but odd." According to ANN, Dasan Books, a South Korean publication, has shipped a manga (or manhwa) about the life of our 44th president. The manhwa is a first in a series of books the publication will release for the next 18 months. Future manhwa biographies include Charles Darwin, Martin Luther King, Jr., Oprah Winfrey and many others. (I guess Winfrey is a hero for being a smart businessperson.) I don't know if Obama will get a cut in the profits, but I guess this isn't as bad as the Obama coins and plates that are being peddled on late night television.
Lucky Star in My Pants!
Source: Anime News Network & Sankaku Complex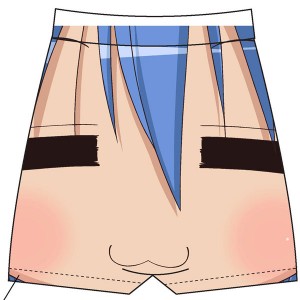 The Lucky Star merchandising has now hit an all time low. You can now buy Lucky Star underpants in four different flavors: Konata, Akira Kogami, Konata's :3 face and the cheerleader skirt. Apparently, the usual figures, videos and even body pillows no longer satisfy the hunger otakus have for Lucky Star. These underpants will certainly go well with the printed sailor uniform T-shirt. Speaking of pants, this is a good opportunity to relive that famous Lonely Island music video.
The Rise and Inevitable Fall of Gonzo
Source: Anime News Network
I'm calling it, Gonzo might not survive any longer. Despite increasing revenues, Gonzo still lost more money due to high operating costs compared to last year. Gonzo blamed the diminishing DVD market and the uncertain number of actual sales in the North American market. Personally, I blame Gonzo for trying to grow too fast by producing more mediocre anime titles (e.g. Final Fantasy Unlimited) than good titles (e.g. Welcome to the NHK) year after year since Gatekeepers.
Microsoft's HAL 9000
Source: Kotaku

Technically, we did report (through a live Internet video feed of) Microsoft's groundbreaking Project Natal during their E3 press conference. What we couldn't report is how well the prototype actually work. The dudes at Kotaku are fairly impressed with how well Natal understands human gestures – from kicking a ball to handling a steering wheel, Natal seems like the future of button-free waggle controls. I expect the Japanese adult video game makers (and Idolmaster devs) to create a panchira-based video game using Natal in the future.
Evangelion is Still the King of Merchandise
Source: Anime News Network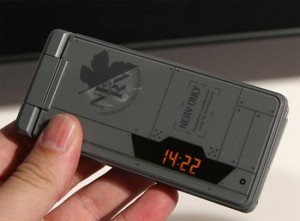 Taking this blog post on merchandise-related news full circle, we finally present you the newly released Sharp SH-06A NERV cellphone, which is sold out in Japan. With a limited production run, 20,000 pre-orders of the Eva-branded $900 cellphone were sold in only 5 hours. Otakus who missed out on the pre-order can still acquire the phone when the remaining 10,000 will be in electronic stores at the end of the month. I don't know much about the capabilities of the phone, except for the 10-megapixel camera, but $900 for a cellphone is highway robbery. Maybe Apple should rethink of adding an anime tie-in to their iPhone if they want to compete in Japan.
That's it for the debut edition of this new feature. We'll bring you more second-hand news next Friday. Until then, have a safe and shmexy weekend!