Captain Ahoge here, I shall debut with a report of FanimeCon 2009.
I've been attending FanimeCon since 2004, which was the first year they were located in the San Jose Convention Center. Granted, I staffed two out of the six years I've attended though. Anyhow, after FanimeCon 2007 and 2008, I wasn't really sure if I wanted to return for 2009. Not to say that those years were not fun, but I didn't feel that there were many things that made my trip worth it…until now.
As 2009 came, I was hesitant on dropping money for a badge. Honestly, the only reason I would have went to FanimeCon (besides hanging with friends) was for the new and improved FaniMaid cafe which my friend Jun was running this year. Then, Fanime pulls a fast one on me and announces that Haruko Momoi is a Guest of Honor. That, along with the new FaniMaid cafe sealed the deal. I ended up registering at-con but that was worth it.
I stayed at the San Jose Hilton which went under a remodel recently. The rooms had HDTVs with hookups for A/V, PC, and HDMI! Next time I'm going to bring my PS3 along. Food was no big thing either, as I hit Costco 2 weeks before the convention to stock up. The in room fridge helped, along with my friend Vince bringing a George Foreman grill, a hot plate, and a rice cooker. I only ate out (not counting the Maid Cafe) a grand total of two times during the weekend.
The FaniMaid cafe was a total turn-around from the previous two years. At the entrance, a couple of maids greeted me and took me to my table. I was then served my food, and I just sat and ate and talked with my friends. It did get busy on Saturday, so the maid who served me kinda forgot about me and my friends but I'm not really gonna fault her for that. I did get some pictures at the photo corner and was escorted by some other maids to the exit where we exchanged goodbyes. All in all, I was extremely pleased on how the whole experience turned out. Also, at 2PM on Saturday, the con was treated to an awesome live performance at Stage Zero (a stage that was set up in the central area of the mezzanine of the convention center) by the FaniMaids. The show kicked off with a performance of Akihaba Love by Perfume. Haruko Momoi and the Momoists also showed up and did the callouts and everything. More cool songs followed (including Lum no Love Song, one of my eternal favorite OP songs) and to kinda mix it up a little a guy with a harmonica played the theme song from Doug (anyone remember that?) Anyhow, I stopped by the Maid Cafe after it closed to talk with the staff a bit, and also discovered that some people from Japan said the cafe's atmosphere and service was better than ones in Akihabara. Hearing that, I was happy for the staff because they really did give it their all into making the cafe something not to be missed. I can also say the lines were quite long both days the cafe was open due to the cafe's popularity.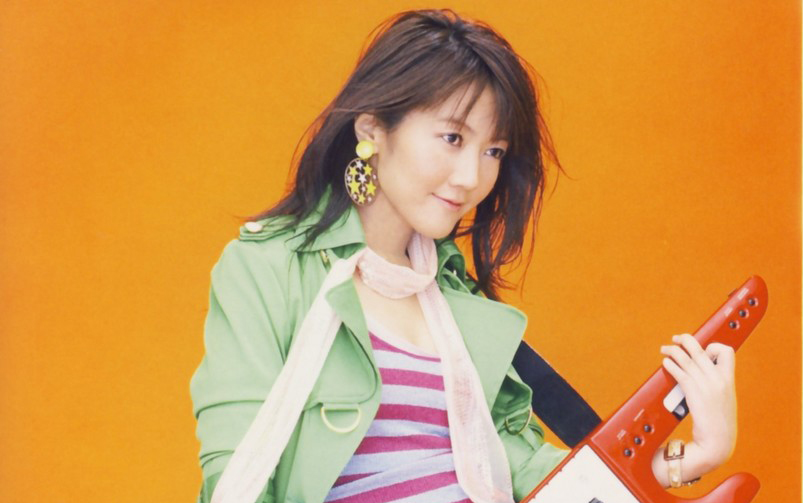 Now on to Haruko Momoi. I am thankful that FanimeCon allowed me the opportunity to meet one of my all-time favorite seiyuu. I listened to a bunch of stuff from UNDER17, along with songs she did herself since 2003. I unfortuately missed her concert at AX 2007 (well, that con was a train wreck but let's not get into that here.) During her autograph session on Saturday morning, I got my Nurse Witch Komugi Vol. 1 DVD autographed. She was all smiles as I told her I loved Komugi-chan and I was honored to have finally met her. I also was playing Matsuri da yo! Komugi-chan Ondo on my iPod boombox during the autograph session. She did take notice and was happy that I enjoyed her music. I also got to snap a couple of pictures with my autographed DVD which you can see in the gallery linked below. Her concert on Sunday was simply breathtaking. Her setlist consisted of fan-favorite songs, including LOVE.EXE, Ai no Medicine, and my favorite, Tenbatsu! Angel Rabbie. The energy at the concert was limitless. There were a number of people doing the callouts for each song with glowsticks and everything. She even called up my friend Jun to perform Saigo no Rock. Also, she also invited people to go up on stage with her as well. There was a bit of a rush for the stage, but the fans calmed down relatively quickly and all was well (although Jun's boyfriend Mikey got injured…) All in all, that concert was just magical. Tears of happiness were flowing, and although my arms were about to fall off, Momoi herself waved at me and encouraged me to keep going. This is why I have a deep respect for her. She started out as an otaku, and adores her fans as much as we adore her. She is the friendliest seiyuu I have ever had the honor to meet.
Cosplay was cool this year, however I did notice quite a few Maka Albarn cosplayers. Not that there's anything wrong with that, Soul Eater is pretty damn cool. Unfortunately I didn't get to see any Valkyria Chronicles cosplay. Oh well. Didn't get too much from the dealer's room either.
Anyhow there you have it. Fanime 2009 really set the tone this year. I hope Momoi comes back again. I also want to give a shout out to Jun and the FaniMaid Cafe staff for doing such an amazing job this year! All of your hard work and dedication paid off and I will support you through and through!
Here's to a great Fanime 2010.
tl;dr: Fanime set the tone. 2010 is going to kick ass.
Convention photos: http://fanime2009.eastofosaka.net