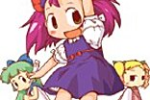 Posted by Jesse in Real News on 15:45, Jun 11, 2009 | No Comments
About a couple of years ago, there was a viral video of some dude named Chad Wardenn (or "Woh-ennn" as he'd like to pronounce), who made a video claiming how the PS3 or "PS Triple" is better than the "gay ass" Wii and Xbox 360.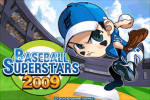 Posted by Michael in Reviews on 16:45, Jun 04, 2009 | No Comments
As an iPhone owner, I've pretty much got my ear to the ground on most of the hotter apps out there. I'm a total lemming when it comes to using apps I find on LifeHacker or the Consumerist (especially if they're free). Needless to say, after almost a year of having an iPhone 3G, I have almost seven pages of apps of which I maybe use a small percentage on a daily basis.