Posted by Jesse in Site Updates on 16:40, Jun 21, 2009 | No Comments
Just a friendly reminder – the Unwound show will broadcast tonight at 5pm Pacific on Japan-A-Radio. Tonight's show is a rerun of one of our memorable episodes.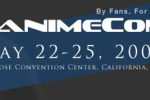 Posted by Sylvian in Fanime on 23:15, Jun 08, 2009 | 1 Comment
As the (unofficial) resident photographer of the Unwound Show, I've finally managed to scrape together a few pics to share of our shenanigans. I know you all were listening to us broadcast live (of course), but in case you missed it, we did a lot of contests. A lot of dancing contests.