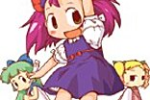 Posted by Jesse in Real News on 15:45, Jun 11, 2009 | No Comments
About a couple of years ago, there was a viral video of some dude named Chad Wardenn (or "Woh-ennn" as he'd like to pronounce), who made a video claiming how the PS3 or "PS Triple" is better than the "gay ass" Wii and Xbox 360.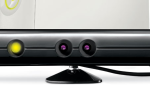 Posted by Unwound Crew in Real News on 22:00, Jun 05, 2009 | No Comments
A few years ago when the Unwound show was broadcasting live, we used to (second-handedly) report and discuss the latest anime news. Even though we don't have the opportunity to talk about the latest news on the air, we'd still like to talk about it. So, every week, we're doing a feature on the stuff we didn't write or report, but would like to talk about.