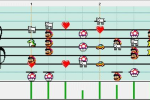 Posted by Joe in Other Stuff on 11:00, Jun 18, 2009 | No Comments
For a few years now, Mario level mods have been popping up here and there. Some mods show Mario on autopilot through a level with carefully placed switches, moving platforms and koopas getting him there. Some of the more sadistic modders show how playing a Mario level can quickly degenerate into the stuff of nightmares.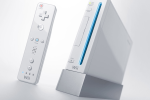 Posted by Joe in E3 Expo on 00:44, Jun 03, 2009 | No Comments
Day 2 of E3 has wrapped up and from it came Nintendo's press conference. Nintendo had been lambasted by more of the hardcore fans for last year's E3 press conference. With Nintendo's major announcements being Wii Sports Resort and Wii Music, it was hard for many of those hardcore fans to be excited about the upcoming year. Did Nintendo learn their lesson from last year's press conference and actually provide exciting news for these same gamers?