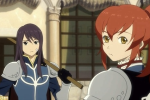 Posted by Joe in Previews on 11:00, Aug 10, 2009 | No Comments
Back in April, there was a pair of Tales of Vesperia related announcements. While loli pirate characters are nice and all, the second announcement of a Tales of Vesperia anime has me all aflutter.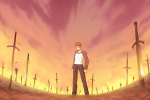 Posted by Michael in Real News on 01:30, Aug 08, 2009 | No Comments
January 23, 2010 is the data announced for the premiere of the new Fate/Stay Night movie: Unlimited Blade Works.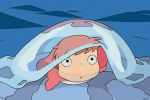 Posted by Joe in Real News on 14:50, Jun 30, 2009 | No Comments
What has been rumored for awhile now appears to be coming true. The LA Times report Hayao Miyazaki is slated to appear at Comic Con 2009 to promote his newest film, Ponyo.