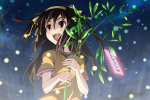 Posted by Jesse in Real News on 23:00, Jun 19, 2009 | 1 Comment
Hay guise, sorry about the lack of posts in the past week. I had absolutely zero time this past week to write about anything, including last week's "What We Didn't Report" segment. Anyway, while Joe was holding down the fort, I was scouring through the interwebs during my downtime at work and found quite a few goodies to share with you all. Without further ado, here's this week's stuff we didn't report.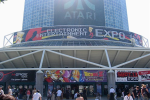 Posted by Unwound Crew in E3 Expo on 12:30, Jun 12, 2009 | No Comments
E3 has come and gone (last week). We still have one more article to write about E3, so Joe and I decided we should write this article together in a chat-style format. Since we don't have our own equipment to do podcasting, nor did we have any time to get together during the week, we're doing this the ol' ghetto way. Joe coined the term chatcasting(TM) and we hope this will take off and slowly rid of liveblogging, much like how podcasting is taking over live talk radio. (Okay maybe not, lulz)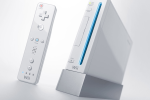 Posted by Joe in E3 Expo on 00:44, Jun 03, 2009 | No Comments
Day 2 of E3 has wrapped up and from it came Nintendo's press conference. Nintendo had been lambasted by more of the hardcore fans for last year's E3 press conference. With Nintendo's major announcements being Wii Sports Resort and Wii Music, it was hard for many of those hardcore fans to be excited about the upcoming year. Did Nintendo learn their lesson from last year's press conference and actually provide exciting news for these same gamers?