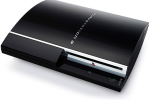 Posted by Unwound Crew in E3 Expo on 12:00, Jun 10, 2009 | 2 Comments
Finally, we've saved the best press conference for last… okay not really, we just didn't have the time to write about it in the past week. So, sue us. Sony, the dominant force in video games in the past 15 years, has a lot to prove to both the so-called hardcore and mainstream video game fans. A company that's still looks up from 3rd place in PS3 console sales for the third consecutive year, Sony has to bring a lot more to the table to convince fans, that their video game brand is still relevant. Is the third time really the charm? Let's find out.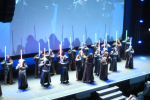 Posted by Joe in E3 Expo on 00:00, Jun 04, 2009 | No Comments
The big three of Microsoft, Nintendo and Sony were the most anticipated press conferences of E3. However there were a few other major publishers who had press conferences of their own. Among these publishers, it doesn't get any bigger than Electronic Arts. Since they have no hand in any hardware development, they were 85% all game announcments, footage and gameplay during their conference. Oh and about 15% Jedi too.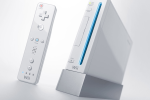 Posted by Joe in E3 Expo on 00:44, Jun 03, 2009 | No Comments
Day 2 of E3 has wrapped up and from it came Nintendo's press conference. Nintendo had been lambasted by more of the hardcore fans for last year's E3 press conference. With Nintendo's major announcements being Wii Sports Resort and Wii Music, it was hard for many of those hardcore fans to be excited about the upcoming year. Did Nintendo learn their lesson from last year's press conference and actually provide exciting news for these same gamers?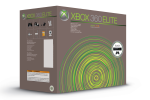 Posted by Jesse in E3 Expo on 00:10, Jun 03, 2009 | No Comments
Unsurprisingly, a lot of surprising stuff was announced at the Microsoft E3 Press Conference today. Some are the tried and true franchise we come to know and love, and some are on an extremely fine line of genius and insanity. Here is my post game analysis for the Microsoft E3 Press Conference, in conveniently laid-out bullet points!