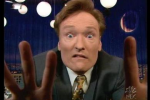 Posted by Jesse in Real News on 09:30, Jul 27, 2009 | No Comments
We took the time from our busy day to bring you this important, but high-larious clip from last Friday's Tonight Show with Conan O'Brien. Enjoy!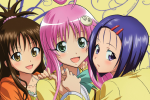 Posted by Jesse in Reviews on 11:00, Jun 25, 2009 | No Comments
In the summer of 2008, J.C. Staff, the prolific studio that brought us crazy comedy series Excel Saga and Hayate: The Combat Butler, hopes to reinvigorate the rom-com genre with the insanely popular manga series (and a title that is a pain in the ass to type), ToLOVEru. Did J.C. Staff succeed? (Spoiler Alert: No.)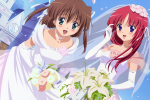 Posted by Jesse in Unfurled on 20:00, Jun 23, 2009 | No Comments
Did I get your attention with that headline? Good. Sankaku Complex today has blogged about the recent Draconian censorship regulations imposed by the Ethics Organization of Computer Software or EOCS, in response to the recent rape game epidemic and outrage.