Posted by Jesse in Real News on 17:30, Jun 16, 2009 | No Comments
According to the Japan Times, Japan's Foreign Ministry has appointed three female "ambassadors of cute" to promote Japanese pop culture to the world (and I'm not talking about Haruhi, Mikuru and Yuki; although one can dream!)
Posted by Jesse in Other Stuff on 23:50, Jun 10, 2009 | No Comments
Japanese robotics is progressing at an alarmingly scary rate. Just yesterday they revealed the life-sized Gundam mecha, which is scary (and cool) enough. But now, they've gone too far!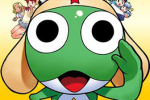 Posted by Jesse in Other Stuff on 16:30, Jun 10, 2009 | No Comments
If you think climate change is screwing up our world and our ecosystem, then maybe you should talk to the people of Ishikawa Prefecture.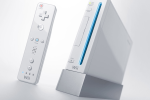 Posted by Joe in E3 Expo on 00:44, Jun 03, 2009 | No Comments
Day 2 of E3 has wrapped up and from it came Nintendo's press conference. Nintendo had been lambasted by more of the hardcore fans for last year's E3 press conference. With Nintendo's major announcements being Wii Sports Resort and Wii Music, it was hard for many of those hardcore fans to be excited about the upcoming year. Did Nintendo learn their lesson from last year's press conference and actually provide exciting news for these same gamers?