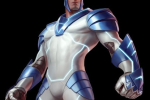 Posted by Michael in Rants on 09:20, Aug 27, 2009 | 1 Comment
Cryptic Studios, the developers of the upcoming superhero-based MMORPG, Champions Online, announced yesterday that all of the discounted Lifetime Subscriptions and 6-month Subscriptions were sold out and they would not be permitting any further purchases.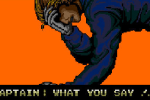 Posted by Michael in Rants on 08:00, Jun 15, 2009 | No Comments
From the Unwound archives. It seems that in the course of the history of fansubbing, sometimes you have groups that take it a little too far. I remember back in the old days, watching Fushigi Yuugi for the first time fan subbed by a group called Tomodachi Anime.