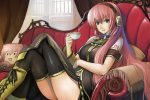 Posted by Jesse in Raves on 08:00, Aug 07, 2009 | 1 Comment
A couple of months ago, we showed you Miku's melancholy rock ballad. This time, it's Vocaloid newcomer Megurine Luka's turn to make you grab the tissue box and yet at the same time, tapping your feet as you listen to the rhythm of this awesome song.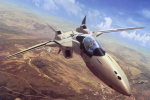 Posted by Michael in Raves on 12:00, Jun 22, 2009 | No Comments
I'm revisiting the second Old School show back in 2004 which was the first hour long program before we broke for JTAF2. Both Jesse and I were working as senior staff for that convention, so we decided we needed to concentrate on our duties and put the anime-watching on hold for a few weeks. Since we were covering Macross, we had none other than Mr. Macross himself, Egan Loo, as our guest on the show.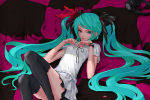 Posted by Jesse in Raves on 00:30, Jun 03, 2009 | No Comments
Here's an awesome fan-made music video from virtual songstress, Hatsune Miku. The song feels like an Aerosmith ballad, it has an emotional guitar solo, a heart-pounding marching beat of the drums and a voice that's very soulful that you almost forget that it's computer generated.
Posted by Joe in Raves on 14:00, Mar 03, 2009 | No Comments
So with the last few weeks cluttered with releases like Street Fighter IV, Star Ocean: The Last Hope, Halo Wars, and Killzone 2, who knew that the one game I would end up buying would be this one.